Sunday Service: Sunday, May 29th at 10:00 AM
God, Self, and Earth – with Naomi Steele
Join us! Naomi Steele will be sharing from Unity's core principles during our Season of the Earth, in a talk called "God, Self, and Earth". We are going to explore together and play with words to discover a missing piece in our collective healing journey. Spiritual healing, relational healing, and physical healing. Let's see if we can bridge the gap from suffocating separateness to expansive connectedness!
---
We are delighted to offer you the option of in-person service or Live-streaming on our website using Zoom! You can watch even if you don't have a Zoom account (you don't even have to fix your hair!). It will also be available as a recording in the video library on our website and on Facebook later that day.
Masks are no longer required at our in-person service. We encourage those that still feel more comfortable wearing a mask to continue to do so. Whatever feels right for you is the choice we encourage you to go with. 😊😷
---
Youth Program
Wednesday at 3:30 our 11-14 year olds will meet with Rev. Jim in the sanctuary to learn some meditation techniques —and maybe play some four-square!
Sunday our elementary-aged kids will meet with Leia Napoli to explore the metaphysics of nests!
---
Summer Camps!
Summer Unitreat
Unitreat is a retreat experience for the Northwest Region's Uniteens (6th-8th graders ages 11-14). The Summer Unitreat is a week-long and takes place June 19th-24th. Unitreat includes an exciting challenge-by-choice Ropes Course, camp fires, and creative expressions, all while making friends with Uniteens from throughout the Northwestern Region. https://unitynwregion.org/unitreat
NW Region YOU 16th Annual Rendezvous
August 4th-7th | Lazy F Camp, Ellensburg, WA
YOU Rendezvous is a 4-day communion with Spirit. Daily activities include large group workshops, small group discussions, singing, meditation, dancing, prayer and vespers.
---
And for the Bigger Kids!
The Womens Walking Group meets Wednesday mornings at 10am. See the calendar for more details and RSVP Suzanne via email or call 805-729-2916.
This is a chance to get out there and get some sunshine, friendship, and good conversation.
Join Dave for Singing Practice!
Every Wednesday from 7:00- 8:30 PM
Location: Unity Sanctuary
Music Director Dave Finch holds a dedicated music practice for anyone who wants to sing with Solshine on Sundays. No prior experience needed. Just show up with your beautiful self and willingness to sing a song!
---
---
Our Social and Environmental Justice Ministry
It's Our Time at Family Kitchen!
Unity of Central Oregon regularly volunteers at Family Kitchen helping to feed folks who need a little help. Our next shift is set for:
This Saturday, May 28th, 9am-1pm
If you are interested in helping out please contact Ande Cardwell via email here, or call 541-508-6060.
We Had a Great Time Talking Trash!
Here are some pics from our recent tour of Knott Landfill where a group of us learned what really can, and can't, be recycled, and why it is so important in this region that we all reduce the trash going into the landfill that is set to be completely filled up in just 7 years!
If you have any questions about how to reduce and recycle contact Cylvia Hayes.
---
Hour of Power – Sound Healing Event
Sunday, June 5th, 5:30 PM Pacific
On the First Sunday of the month we will offer 60-90 mins of powerful sacred song, sound bath, and immersion. Come join us and receive the gift of Healing Frequencies that will transport us to peace and beauty.
Suggested donation of $10-$20, but no one is turned away for lack of funds.
---
Making Peace with End of Life with Dr. Terri Daniel
June 12, 12:30-2:30 pm
Cost: $35
As elders, we are bombarded with advertising messages and social cues that prompt us to be active, look younger, and stay healthy and vibrant. What this cultural messaging neglects to tell us is how to navigate one of the most sacred journeys we will ever make… the transition from aging to end-of-life. In this unique workshop you will learn how to create a more positive relationship with death and grief as you face the loss of loved ones and the reality of your own eventual departure from physical life.
Dr. Terri Daniel is certified in death, dying and bereavement by the Association of Death Education and in trauma support by the International Association of Trauma Professionals. She has authored four books on death, grief, and the afterlife. https://danieldirect.net/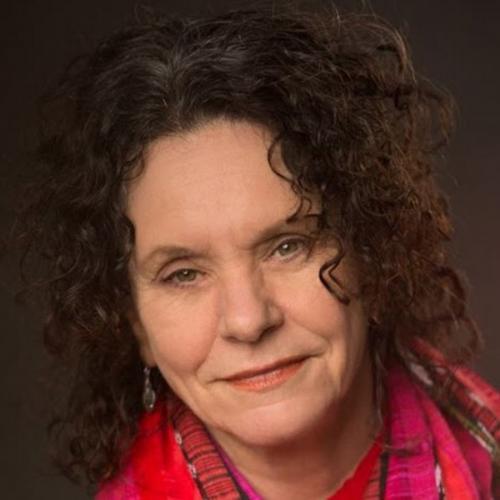 ---
Help Us Get the Word Out!
Do you love Unity and think others would too? Do you agree that Unity is a too well-kept secret? Do you need to get more steps in for your exercise program? If the answer to any of these is yes, we have an opportunity for you!
Pretty soon we are going to have a big stack of cool door hangers that introduce Unity and invite folks to come check us out. We will need lots of volunteers to walk neighborhoods and help get these out there. Don't worry there is no door knocking or evangelizing involved—just ninja activity to pop the hangers on the doors! Your kids can help!
We'd like to give a shout-out to Gayle Zeigler who came up with this innovative idea and who is taking the lead coordinating volunteers to help get them distributed. Please contact Gayle if you're willing to help and get that exercise while you're at it! — Email Gayle
---
Unity Worldwide Peoples' Convention
June 13th – 17th.
If you have never attended the annual Unity Worldwide Convention you are missing out! If you have attended you know you won't want to miss this one. This year's convention will be a hybrid in-person/ livestreamed event. Rev. Jane and Cylvia Hayes will be attending in person. As part of the Unity Worldwide EarthCare team, Cylvia will be delivering a workshop on Sacred Eco-Nomics. There will also be a very cool Council of All Beings session that will be livestreamed.
The full convention schedule can be found here: https://www.unityworldwideministries.org/unity-convention-home Last chance to register. May 29 is the deadline.
---
GOD SENSE
By Ande Cardwell
I sit
In Silence
And know that I am God.
I Feel
Nothing,
but the warmth of Creation
Taste
Nothing,
but the sweetness of Divinity
Smell
Nothing,
but the breath of my Being
Hear
Nothing,
but the symphony of Eternity
I See
Nothing,
I See nothing
I Just sit
In Silence
And know that I am God.
---
Member Appreciation 🙏🏽
This week's shout out is to Chris Tippets, who came to our Sunday service for only the second time last Sunday, but he came bearing gifts. He made delicious pizza rolls as a celebration of the life of his son who died five years ago and the transition from heavy grief that is allowing him to explore the new opportunities in his life. Chris, we are enjoying getting to know you and we appreciate your generosity in contributing to our brunch!
---
Have Something You Think We Should Include in Our Newsletter?
An appreciation, blog content, poem, event, or class? If it fits our guidelines we're happy to share it. Contact Cylvia Hayes.
---
Unity shares and listens to the opinions of others. This article is the opinion of the author:
We are a vibrant, welcoming, multi-generational, prosperous community – embodying Love and awakening Spiritual consciousness!