Sunday Service: Sunday, June 5th at 10:00 AM
Cylvia Hayes shares The Power of Story
It's been said that culturally we are struggling right now because we're in between stories. The old story of separation and dominion over the Earth isn't working anymore and we haven't yet landed on the new story (though lots and lots of us are actively working on that). Each spring, Unity Community of Central Oregon spends a couple months exploring our place in the world as spiritual beings having a human experience on this planet called Earth. This Sunday, I'll share Unity's unique approach to the creation story and we'll celebrate the magnificence of this glorious place we get to call home. Our stories matter. The stories we tell ourselves, and the stories we tell about ourselves create our experience of life. Collectively, we need a new, better, and better-feeling story. Who better to create it than people practicing Unity principles and New Thought thinking? I hope you'll join me as we discuss the power of story.
---
We are delighted to offer you the option of in-person service or Live-streaming on our website using Zoom! You can watch even if you don't have a Zoom account (you don't even have to fix your hair!). It will also be available as a recording in the video library on our website and on Facebook later that day.
Masks are no longer required at our in-person service. We encourage those that still feel more comfortable wearing a mask to continue to do so. Whatever feels right for you is the choice we encourage you to go with. 😊😷
---
Youth Program
Children 5 to 10 years old are invited to do lessons and crafts in our Unity Nest during the service. Friends are welcome!
The nursery is also open for little ones up to 4 years old.
---
Mmm…Mmm…Good!
Bring some food to share at our after service potluck 😁.
---
Bring Your Donations for The Bend Food Project
This Sunday, June 5th
Bring a bag, or two, of non-perishable food items to help those in need. Items they are requesting:
Baby food and formula • Canned fruit, meat, and veggies • Breakfast items • Beans • Drinks • Pasta • Rice • Soup • Things for kids lunch boxes.
---
Rev. Jane's Hosting a Prosperity Party Online!
This Thursday, June 2nd from 6:30 – 8:30PM on Zoom
You're all invited to learn how to create more prosperity in your life! Who doesn't want to learn how to do that? Get inspired and be an inspiration for others. Get more details HERE.
---
Calling all Walkers and Singers!
The Women's Walking Group meets Wednesday mornings at 10am. See the calendar for more details and RSVP Suzanne via email or call 805-729-2916.
This is a chance to get out there and get some sunshine, friendship, and good conversation.
Join Dave for Singing Practice!
Every Wednesday from 7:00- 8:30 PM
Location: Unity Sanctuary
Music Director Dave Finch holds a dedicated music practice for anyone who wants to sing with Solshine on Sundays. No prior experience needed. Just show up with your beautiful self and willingness to sing a song!
---
Spirit Group Host Training
This Thursday, June 2 on Zoom from 5:30 – 7:00PM
Spirit Groups are small groups of folks who come together for about 6 weeks to study and discuss various spiritual topics. These are a popular way for our community to connect and learn together. They are so popular that we need more hosts! Learn more about Spirit Groups HERE.
Get the Zoom link HERE.
---
Hour of Power – Sound Healing Event
Sunday, June 5th at 5:30 PM at Unity
Come enjoy being immersed in beautiful, sacred sound, played live by our guest musicians. Wear your comfy attire and bring some blankets and pillows. Sounds pretty amazing doesn't it?
Suggested donation of $10-$20.
---
Making Peace with End of Life with Dr. Terri Daniel
June 12, 12:30-2:30 pm
Cost: $35
Using art and music therapy processes and interactive group work, we will explore these topics and more:
. Practical preparations for end-of-life (DNR, POLST, Advance Directives)
. How death is addressed in our modern medical system
. What is hospice, and how does it differ from palliative care?
. Family dynamics in end-of-life and bereavement
. Spiritual and religious issues
. Medical Aid in Dying/Death w Dignity
. Creative rituals and ceremonies for death, dying and grieving
For more info and to register click HERE.
Place this video instead of an image – https://vimeo.com/manage/videos/714835081
Caption to go under video – Meet Dr. Terri Daniel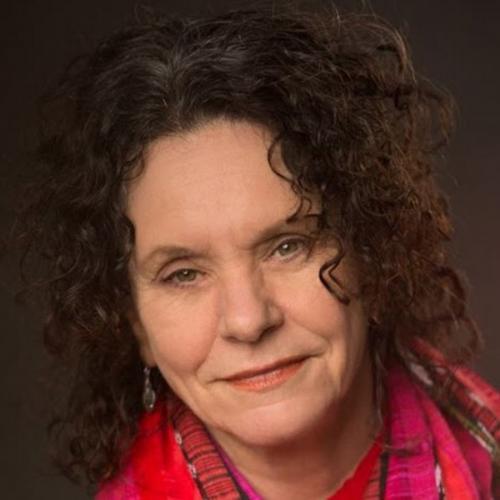 ---
Summer Solstice Celebration at our Unity Labyrinth
Tuesday, June 21st at 6:00PM
Join Rev. Jane and our friends from Bend Health Guide as we celebrate the longest day of the year. Jane will lead us in a Solstice meditation. Walk the labyrinth then enjoy some refreshments.
---
Member Appreciation 🙏🏽
This week's shout out goes to our wonderful Prayer Team. What a powerful team this is! Each one of them sends personal emails, calls, or texts out each week to answer your prayer requests. This group includes – Kevin Kubota, Cylvia Hayes, Jill Gwen, Rev. Jane, Dave Finch, Tamera Schmidt, Donna Benjamin, William Gregory, Rachel Jumping Water Deer, Joanne Daley, Jim Pasmore, Joanne Pasmore, Anne Marie Eklund, and Christine Hawkins. If you haven't submitted a prayer request before don't be shy. You can fill one out on our website, or if you attend service in person fill out the green slip in the seat pocket. Thank you prayer team!! Your prayers are so appreciated and truly change lives with their power. 🙏🏽💕
---
Have Something You Think We Should Include in Our Newsletter?
An appreciation, blog content, poem, event, or class? If it fits our guidelines we're happy to share it. Contact Clare Kubota.
---
Unity shares and listens to the opinions of others. This article is the opinion of the author:
We are a vibrant, welcoming, multi-generational, prosperous community – embodying Love and awakening Spiritual consciousness!