Sunday Service: October 29th at 10:00 AM
Divine Will, Free Will — Is God or Karma a Tyrant?
with Rev. Cylvia Hayes
Virtually every major religion advises us to follow God's will, or to seek a higher will. But what does that mean exactly? How do we know what God's will is? Do we need to sacrifice to follow God's will? Is it God's will that there be violence and suffering in our world? Is it God's will when a loved one passes? How does all of this jive with the notion that we also have free will? How do we attract it and what does it do for us? In this empowering talk Cylvia discusses the difference between willfulness and willingness and explores being willing as an action rather than a passive acceptance. She'll also share how we can harness the power of will to find deeper purpose in our lives and bring healing to our world.
Bring a snack to share after service!
Guest Musician – Johanna Beekman!
The talented Johanna will be doing our music this Sunday. If you have seen her during her previous visits you know how fun and beautiful her music is. She will also be doing a Free Your Soul's Voice Playshop following service. We hope you can join her. All are welcome, so invite a friend who you think would enjoy it.
---
---
Youth Programs
Little Ones – The nursery is open for little ones up to 4 years old.
Elementary aged kids – Crafts, games, and sharing 🌻
Teens – If you have a teen who would enjoy connecting with other teens in a safe space to have fun, be heard, and supported with compassion contact our teen group lead, Sarah Hood at 925-788-2504.
---
UPCOMING EVENTS
---
Are You New to Our Community and Want to Learn More About Unity and What it Means to Become a Member?
Sunday, October 29th, 12:00 PM – 1:00 PM at Unity
Don't let the membership word scare you. Learn more and sign up on our website. Rev. Jane will be hosting this gathering.
---
Consciousness Cleanse with Rev. Jane
Starts Today, October 25th from 1:30 – 3:00 PM for 5 weeks
As an expression of nature, we do best when we let go of that which no longer serves us: the beliefs, attitudes, behaviors, and stuff. All of this release begins with consciousness. For five weeks, we will focus on various aspects of letting go, preparing our minds and hearts for the dreaming season.
---
Cancelled – Navigating the Threshold: Exploring Entheogens and Death
Thursday October 26th 

Unfortunately this talk has been cancelled. 
---
Free Your Soul's Voice Playshop, with Musician Johanna Beekman
Sunday, October 29th, 2023 12:30 – 2:30 PM
This workshop is an upbeat, playful exploration of the human voice, designed for everyone. Through sound, movement, rhythm, speech, and song, Johanna helps participants to unlearn their ideas about singing and speaking and learn how to tune and care for the human instrument. Inspired by the safe, playful energy of the space, we create and explore light-hearted chants and harmonies, layering together our perfectly unique voices, just for the joy and freedom of it. (Not to mention health and nervous system benefits!) No previous singing or chanting experience is necessary. Cost is just $20.
---
Help Celebrate the Release of Victor Johnson's New Album – January Blossom!
Saturday, November 4th at 6:00 PM at Unity
Our very own SolShine musician, Victor, has put his heart and soul into this new album. Come show him your support! This is a free event and all are welcome.
---
Plant Based Entrees Cooking Class with Suzanne Landry
Sunday, November 5th from 1:00 to 3:30 PM
The amazing chef and cookbook author, Suzanne Landry, will be leading another one of her fun cooking classes at the home of Clare and Kevin Kubota (just a couple minutes from Unity). If you're looking to get new ideas for plant-based entrees or want to learn more about a plant-based diet this class is for you. Suzanne is a wealth of knowledge about cooking techniques, how certain foods support the body and your health, and why different cooking methods make a difference. You'll get to eat some yummy food, have fun, and learn a ton! RSVP is required and there are less than 10 spots available. Cost is $47.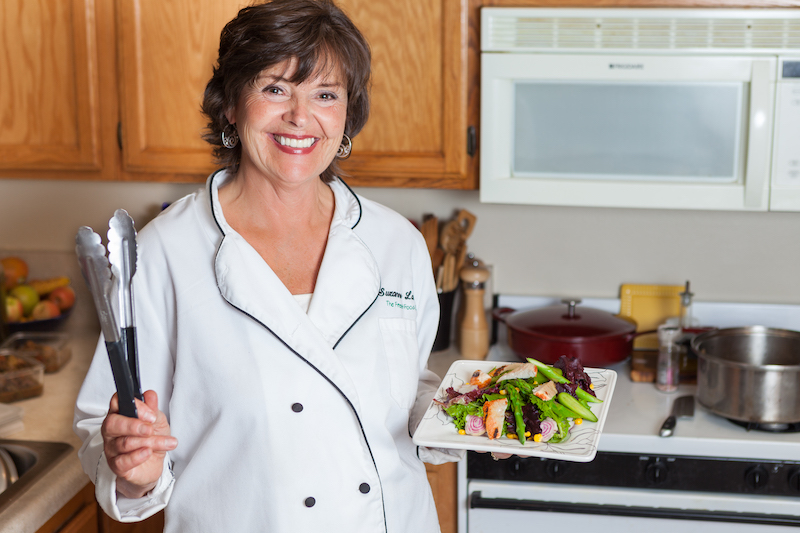 ---
Get Ready For Some Amazing Concerts!
We have two incredible musicians doing concerts at Unity and these shows should sell out. Please help us spread the word!
Pete Kartsounes
Friday, November 17th at 7:00 PM
Pete has a soul filled folk, jazz, and blues repitrar. He will also be our guest musician for Sunday service on Nov. 5th and has performed for us before and always receives a standing ovation. Tickets are $20 in advance or $25 at the door.
Rafe Pearlman – Winter Solstice Concert
Wednesday, December 20th at 6:30 PM
If you attended Rafe's sold-out concert at Unity earlier this year you know what a special artist he is. This show will sell out again, no doubt. What a perfect way to celebrate Winter Solstice. Tickets for a friend would be a lovely holiday gift too!
---
HAPPENING EVERY WEEK
---
Sunday Sound Bath
Every Sunday at 6:30 PM at Unity
Led by Lisa Swisher and friends. At the beginning of class, you will be asked to quietly set intentions for what you would like to release and what you would like to allow into your life. Please wear comfy clothing, bring a yoga mat, pillow, blanket (if needed), and a desire to be uplifted and transported through sacred sound! All are welcome, so invite your friends 😁🌈.
Please pay at the door: $15-$25 sliding scale
---
Women's Activity Group
Every Wednesday – different location each week.
The Unity Women's Group does various activities, including weekly walks every Wednesday morning. To get details for each weeks walks and other happenings email Suzanne Landry HERE.
---
Open Singing Night
Every Wednesday at 7:00 PM at Unity
Join our SolShine music director, Dave Finch for some fun singing time. No experience necessary and all ages are welcome! You're then welcome to join SolShine on stage Sunday if you'd like. Contact Dave for more info.
Men's Group
1st & 3rd Mondays of each month at 6:00 PM at Unity
A spiritual discussion and service group of men who are seeking spiritual connection and greater consciousness. Our men's group is very friendly and welcomes all. Next meeting is November 6th.
---
Member Appreciation
Last Friday night we hosted a family Halloween story bonfire and it was so much fun! We'd like to give Kelly Norman a big thank you for inquiring about having this gathering and taking the lead on all the organizing. We can't wait for the next bonfire gathering!
---
Is Your Soul on Fire?
Well we want to hear all about it! If you have an inspiring story of how Unity principles have helped you through a tough time, inspired you to be brave, or helped you show up in a loving way, let us know. We'll help you prepare a 5 minute Souls on Fire to share at a Sunday service. When we share our stories it can often inspire others and help them feel less alone. If you are interested in sharing or learning more reach out to Nate Hitchcock here.
---
Have Something You Think We Should Include in Our Newsletter?
An appreciation, blog content, poem, event, or class? If it fits our guidelines we're happy to share it. Contact Clare Kubota.
---
Unity shares and listens to the opinions of others. This article is the opinion of the author:
We are a vibrant, welcoming, multi-generational, prosperous community – embodying Love and awakening Spiritual consciousness!