Sunday Service: November 5th at 10:00 AM
The Divine in All Our Relations
with Dr. Cari Bourette
In Unity we talk of Oneness and greet each other with Namaste– the Divine in me recognizes the Divine in you. Yet, sometimes the world seems so fragmented and chaotic. We will explore how we might balance the current metaphysical equation, including a practice of considering "All Our Relations" in our thoughts, actions, and even our prayers.
Dr. Cari Bourette has studied a variety of spiritual paths and is currently a Unity ministerial student. Raising awareness to the interconnectedness of All, she facilitates recognizing Divine Presence in ourselves, each other and "all our relations." With our planetary home undergoing profound change, she works to expand mindfulness around our collective metaphysical impact and the need for balance with the rest of Life.
Guest Musician – Pete Kartsounes!
Pete has played for our Sunday service a couple times before and always gets a standing ovation. His voice is so rich and his lyrics touch your heart. We are honored to have him returning. And don't miss his concert on November 17th!!
Reminder – Don't Forget to Fall Back on Saturday Night or You'll Be an Hour Early for Service!
Bring a snack to share after service!
---
---
Youth Programs
Little Ones – The nursery is open for little ones up to 4 years old.
Elementary aged kids – Crafts, games, and sharing 🌻
Teens – If you have a teen who would enjoy connecting with other teens in a safe space to have fun, be heard, and supported with compassion contact our teen group lead, Sarah Hood at 925-788-2504.
---
Your Unity Donations Make a Difference
Just in case you didn't know, each year our members vote for four non-profits to donate to, one each quarter. Last Sunday Sarah Jo, the president of Central Oregon PFLAG, joined us at service so we could present her with a check from our community. She was honored to join us and said the donation we gave will be used for a student scholarship. PFLAG's mission statement – Our mission is to build on a foundation of loving families united with LGBTQ people and allies who support one another, and to educate ourselves and our communities to speak up as advocates until all hearts and minds respect, value and affirm LGBTQ people. Learn more at pflagcentraloregon.com.
---
UPCOMING EVENTS
---
What is Spiral Dynamics?
Friday, November 3rd from 10:00 AM to Noon for 3 weeks
"I don't understand…" Do you ever find yourself saying that about the way other people think or act? Or sometimes even why you make the choices you do? If so, you may be interested in this class. Spiral Dynamics is a system of human and cultural evolution that shows how values change over time. When we are in one spot on the spiral we can struggle to understand people who are in a different place. By learning this system, your capacity for understanding and compassion increases dramatically. Daniel Reader, a relatively new member of our community is a retired college professor and student of Unity teachings. Sign up for this eye-opening class being held in person at Unity.
---
Sacred Women's Drum Circle
Saturday, November 4th from 10:00 AM to Noon
This beautiful gathering happens the first Saturday of every month and is hosted by Kate Cavanaugh. If you have your own drum please bring it, but if you don't there are many beautiful drums to borrow. Come soak up some beautiful energy! Love offerings are appreciated.
---
Help Victor Celebrate the Release of His New Album – January Blossom!
Saturday, November 4th at 6:00 PM at Unity
Our very own SolShine musician, Victor, has put his heart and soul into this new album. Come show him your support! This is a free event and vegan snacks will be provided. All are welcome, but please RSVP so we know how much food is needed.
---
Plant Based Entrees Cooking Class with Suzanne Landry
Sunday, November 5th from 1:00 to 3:30 PM
The amazing chef and cookbook author, Suzanne Landry, will be leading another one of her fun cooking classes at the home of Clare and Kevin Kubota (just a couple minutes from Unity). If you're looking to get new ideas for plant-based entrees or want to learn more about a plant-based diet this class is for you. Suzanne is a wealth of knowledge about cooking techniques, how certain foods support the body and your health, and why different cooking methods make a difference. You'll get to eat some yummy food, have fun, and learn a ton! RSVP is required, there are only 7 spots left. Cost is $47.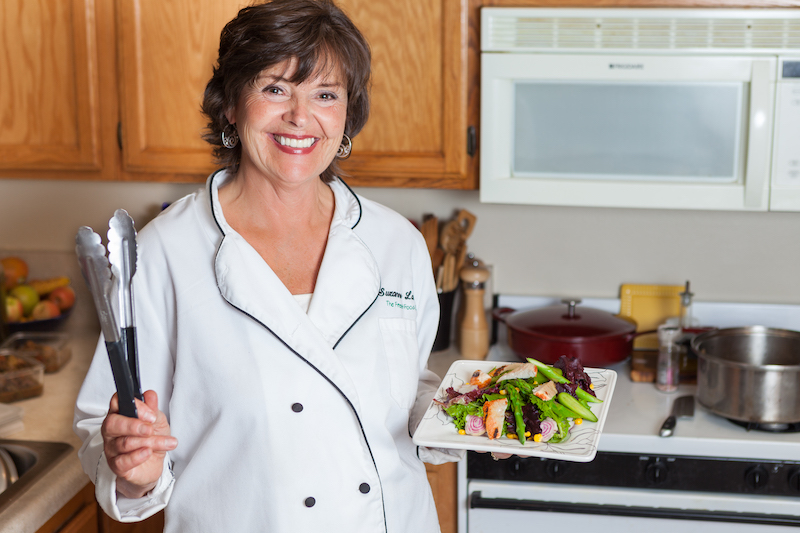 ---
Rock Mandala Painting Class
Saturday, November 11th from 10:00 AM – 12:00 PM
This class was such a hit last time that everyone wanted to do it again 😁. Come for a fun class on Mandala (dot) Rock Painting. No experience necessary. All the materials are provided and there will be a brief introduction and demonstration to get your creative juices going. Sign up quick since space is limited.
---
Get Ready For Some Amazing Concerts!
We have two incredible musicians doing concerts at Unity and these shows should sell out. Please help us spread the word!
Pete Kartsounes
Friday, November 17th at 7:00 PM
Pete has a soul filled folk, jazz, and blues repertoire. He will also be our guest musician for Sunday service on Nov. 5th and has performed for us before and always receives a standing ovation. Tickets are $20 in advance or $25 at the door.
Rafe Pearlman – Winter Solstice Concert
Wednesday, December 20th at 6:30 PM
If you attended Rafe's sold-out concert at Unity earlier this year you know what a special artist he is. This show will sell out again, no doubt. What a perfect way to celebrate Winter Solstice. Tickets for a friend would be a lovely holiday gift too!
---
HAPPENING EVERY WEEK
---
Sunday Sound Bath
Every Sunday at 5:30 PM at Unity *New Time*
Led by Lisa Swisher and friends. At the beginning of class, you will be asked to quietly set intentions for what you would like to release and what you would like to allow into your life. Please wear comfy clothing, bring a yoga mat, pillow, blanket (if needed), and a desire to be uplifted and transported through sacred sound! All are welcome, so invite your friends 😁🌈.
Please pay at the door: $15-$25 sliding scale
---
Women's Activity Group
Every Wednesday – different location each week.
The Unity Women's Group does various activities, including weekly walks every Wednesday morning. To get details for each weeks walks and other happenings email Suzanne Landry HERE.
---
Open Singing Night
Every Wednesday at 7:00 PM at Unity
Join our SolShine music director, Dave Finch for some fun singing time. No experience necessary and all ages are welcome! You're then welcome to join SolShine on stage Sunday if you'd like. Contact Dave for more info.
Men's Group
1st & 3rd Mondays of each month at 6:00 PM at Unity
This group meets the first and third Monday of every month at 6pm. A spiritual discussion and service group of men who are seeking spiritual connection and greater consciousness. Our men's group is very friendly and all are welcome.
---
Member Appreciation
Three Cheers for Lisè Gottwald, LUT! Lisè began her Unity studies when she found our community pre-pandemic and started taking SEE classes. This month she completed her skills demonstration and testing to become licensed as a Unity teacher. Lisè was one of the leads in the creation of our labyrinth and served on the board of directors even after moving to Ridgeway, Colorado. Lisè will be offering our community classes online in the coming year and will also be cultivating a new Unity community in Ridgeway, initially as a satellite of our center.
---
Who's Ready for an Adventure to Ecuador and the Galapagos?
April 20th – May 5th – Hosted by Kevin and Clare Kubota
My eldest son stood facing the river, his back to us, quiet and alone. Behind him was the lush gardens of the hacienda we were dining at, and a long, rolling green lawn. We had been through so much thus far, but our adventure was not nearly over. His mom and I watched from atop the grassy knoll. What was he thinking? Clare took a stroll down to check on him and our normally stoic and unemotional son was crying.
"Are you OK?" she inquired. He was. He was more than "OK". His world back home was busy, chaotic, and filled with bad news, people breaking in to cars, and stress. Here, he was finally able to connect with what was REAL. He loved the food, the natural beauty and wonders, and the incredibly kind people. He actually felt more at home than he had in a long while. And it was bringing him to tears.
Travel can do that to you. It transforms you, revives you, and gives you a sense of purpose and connection to the world.
If you're looking to add some depth and beauty to your life experience, consider joining your Unity friends on our next travel adventure tour – to Ecuador, the Amazon, and the Galapagos Islands this coming April. All the life-changing details are here.
---
Calling Child Actors!
Halloween is done and Christmas is in two months. Rev. Jane is creating a Christmas Pageant and your child can have a role. Please contact Rev Jane and let her know you will be able to attend the service Christmas Eve and your child will be available to participate. Once she has an idea of who wants to be in the play, she'll arrange rehearsals, either during Sunday sessions, Saturday mornings, or online.
---
Have Something You Think We Should Include in Our Newsletter?
An appreciation, blog content, poem, event, or class? If it fits our guidelines we're happy to share it. Contact Clare Kubota.
---
Unity shares and listens to the opinions of others. This article is the opinion of the author:
We are a vibrant, welcoming, multi-generational, prosperous community – embodying Love and awakening Spiritual consciousness!