Sunday Service: September 17th at 10:00 AM
Judge Not
with Rev. Jane Hiatt
Just one of the mystical teachings of Jesus was "Judge not, lest you be judged." Let's make a mystical dive into this saying and discover the freedom it offers us.
---
---
Youth Programs
Little Ones – The nursery is open for little ones up to 4 years old.
Elementary aged kids – Crafts, games, and sharing 🌻
Teens – If you have a teen who would enjoy connecting with other teens in a safe space to have fun, be heard, and supported with compassion contact our teen group lead, Sarah Hood at 925-788-2504.
---
UPCOMING EVENTS
---
Jazz Concert with Lady Kiah & Friends
Friday, September 15th at 7:00 PM
You're invited to an exciting evening of community and jazz music, featuring guest artist Lady Kiah from Kaua'i doing vocals and trumpet. Other band members will include Unity's own Dave Finch on piano, Evan Brawn on bass, and Karl Lindgren on drums! Lady Kiah brings a joyful and elevating sound through her trumpet, aiming to lift up hearts and deepen community. This evening will be one to remember! Tickets are $25 in advance and $30 at the door. Kiah was our guest musician at the Sept. 10th Sunday service, so you got a sample of her music then 🎺🎶.
---
Journey Into Your Purpose: Vocal Activation and Sound Bath Journey
Saturday, September 16th from 1:30 to 3:30 PM with Lady Kiah at Unity
This unique workshop is for you! Come activate your expression and deepen your relationship with yourself and your purpose. The first section will include group exercises to open the throat and assist with reclaiming the voice- for speaking, singing, or expressing your own courageous truth. The second section takes you on a beautiful customized sound journey, inviting deeper awareness and insight into your purpose.
Don't miss this unique opportunity to connect with community, access your purpose, and liberate your expression! Cost is $33 but no one will be turned away for lack of funds. All are welcome!
Kiah is a gifted instructor visiting us all the way from Kaua'i. We hope you can join us for the amazing experience.
---
World Day of Prayer
Wednesday, September 13th at 5:00 PM Online or 6:00 PM in Person at Unity
Unity World Day of Prayer – If you're familiar with the 5 Principles of Unity you know that the 4th Principle is Prayer is Connection – Through affirmative prayer and meditation, I connect with God (or insert your preferred word here) and bring out the good in my life. Prayer is creative thinking that heightens the connection with God and therefore brings forth wisdom, healing, prosperity and everything good.
Online: Unity World Wide is hosting many online ceremonies, prayers, and discussions with inspirational Unity ministers from all over the US. All events are free, you just need to register.
In Person: In tandem with Unity World Day of Prayer, we invite all of our community to light a candle and hold prayerful space for our community and our world on Wednesday, September 13, from 6-6:45 pm. If you are able to be present in our sanctuary, we ask you to join three of our prayer leaders, Dave and Colinda Finch and Donna Benjamin, who will be there holding sacred space.
Prayer at Sunday Service – If you have a prayer you'd like your Unity Community to hold for you be sure to fill out one of the green forms in the back of the chairs on Sunday. If you watch online submit your prayer HERE. Our prayer team will hold it in prayer for 7 days then send it to Silent Unity where it is held in prayer for another 30 days. We also have prayer team members who will do a personal prayer with you following service. We are a community and here for each other in times of need.
---
Poetry Open Mic
Saturday, September 23rd from 6:30 to 8:00 PM
Celebrate with an evening of poetry. Bring your originals, recite a written poem, or just observe. This monthly event showcases your talents in a fun and supportive environment. If time allows, host Donna Benjamin will offer some fun prompts for improvised pieces. Free; love offering welcome.
Poem by Poetry Night Host Donna Benjamin
• AT FIRST GLANCE •
At first glance, it might seem I'm keeping you away by setting a boundary
In actuality, it's what can keep us relating
At first glance, you might want to run away because I gave you a set of ways to be respectful of me
In actuality, if you stay we can work this out gracefully
At first glance, you might judge me as rigid and unyielding
In actuality, I'm setting us up for a peaceful coexistence
I've drawn a line in the sand not to keep you out of my life
But to hold you in highest regard as I hope you hold me
Boundaries not necessarily for the faint of heart
Yet a way to open our hearts to each other… safely!
---
Plant Based Entrees Class with Chef & Author Suzanne Landry
Sunday, September 24th from 1:00 to 2:30 PM
In this class, Suzanne will focus on plant-based protein entrees that you can start incorporating into your diets. Whether your goal is to be a complete vegan or just to include more healthy plant proteins and veggies in your diet, this class will cover it all. Suzanne will discuss plant-based protein sources and why GMO-free is not always the best choice. Limited to 12 people. Cost $47, includes recipe handout and samples of all the dishes made.
---
Newcomer's Potluck Dinner
Monday, September 25th at 6:00 PM at Kevin & Clare Kubota's House
A free welcome dinner for anyone new-ish to Unity! Let's get to know each other and have some fun 🙂 All are welcome, but space is limited to 8 guests, so please RSVP as soon as you are ready to commit to joining us. Home address will be given upon receipt and confirmation of your RSVP.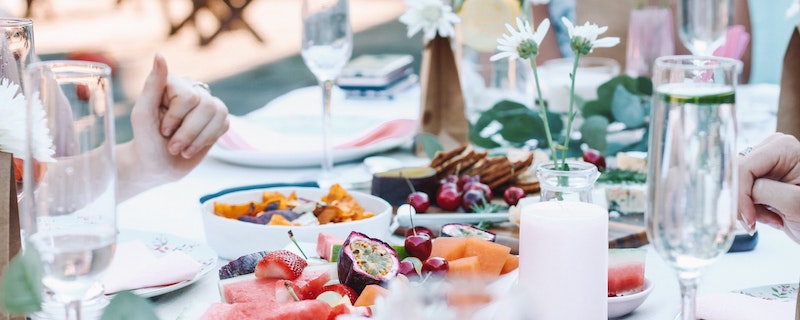 ---
HAPPENING EVERY MONTH
---
Sunday Sound Bath
Sunday at 6:30 PM at Unity
Led by Lisa Swisher and friends. At the beginning of class, you will be asked to quietly set intentions for what you would like to release and what you would like to allow into your life. Please wear comfy clothing, bring a yoga mat, pillow, blanket (if needed), and a desire to be uplifted and transported through sacred sound! All are welcome, so invite your friends 😁🌈.
Please pay at the door: $15-$25 sliding scale
---
Women's Activity Group
Every Wednesday – different location each week.
The Unity Women's Group does various activities, including weekly walks every Wednesday morning. To get details for each weeks walks and other happenings email Suzanne Landry HERE.
---
Open Singing Night
Every Wednesday at 7:00 PM at Unity
Join our SolShine music director, Dave Finch for some fun singing time. No experience necessary and all ages are welcome! You're then welcome to join SolShine on stage Sunday if you'd like. Contact Dave for more info.
Men's Group
1st & 3rd Mondays of each month at 6:00 PM at Unity
A spiritual discussion and service group of men who are seeking spiritual connection and greater consciousness. Our men's group is very friendly and welcomes all. Next meeting is Sept. 18th.
---
Member Appreciation
Dick Wolgamott, and his late wife Barbara, were both long-time Unity folks, and part of our Partners in Unity, a group of four Unity families who made our current space possible by their generous investment that allowed for the purchase of the property. Although there is still a mortgage, thanks to Dick and Barbara, we are now part owners in this property because they have donated not only their original investment but all the accrued equity they held! Before they moved to Bainbridge Island for Barbara's health, Dick was active in Spirit Groups and Choir and speaking on Sunday. He headed a group for our elders called Sage-ing Together. He was part of the business/visioning group that was active at the Grange preparing for a new space. He has been (and continues to be) part of the Mastermind group, formed in January 2018, that has held the intention to be a focal point for spiritual evolution of our Unity Community. Since Barbara has passed on to her next adventure, Dick has been active in his new neighborhood with service offering rides to the elderly as well as hiking, singing, and spending time with family. Dick, we are so grateful for all the ways you have contributed to us over the years and we hold the knowing that you are continuing to evolve in joy in this next phase of your life. And please know we are always happy to have you visit!
---
Have Something You Think We Should Include in Our Newsletter?
An appreciation, blog content, poem, event, or class? If it fits our guidelines we're happy to share it. Contact Clare Kubota.
---
Unity shares and listens to the opinions of others. This article is the opinion of the author:
We are a vibrant, welcoming, multi-generational, prosperous community – embodying Love and awakening Spiritual consciousness!